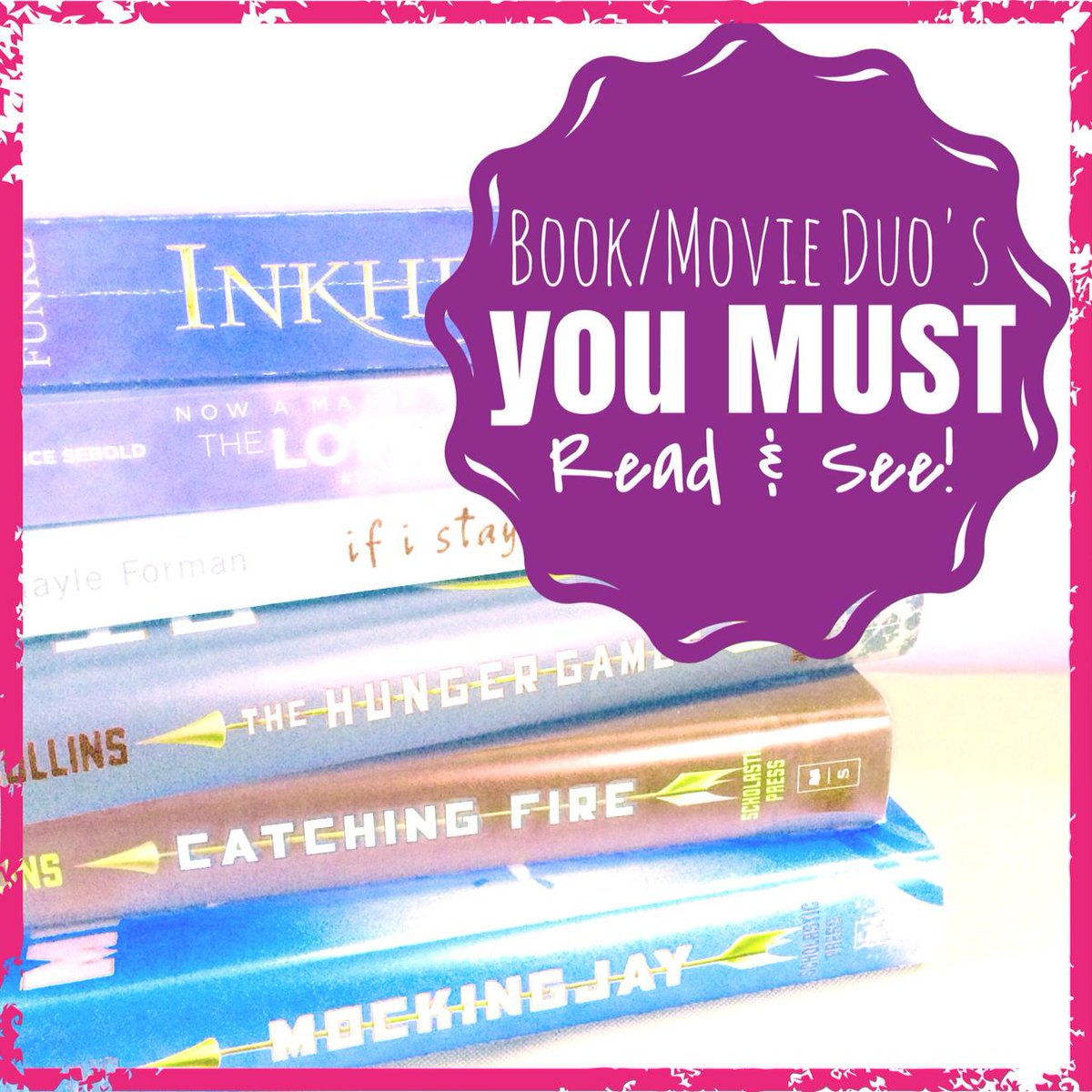 Hey there!
Okay, so it's definitely that time of year again when most of you are starting to look at that summer reading project. For you natural book-loving readers out there, you're probably long done with the whole thing. As for anybody else, this post has really just been a reminder. Oh, but it is far more than that! I have solved your problems!
If you have the freedom to pick whatever book(s?) you would like to read, I have a list of my favorite books that also have movies! That way, you can enjoy the book and then the movie as well. Hey, sometimes, the project requirement may even be to compare the two! (You're very welcome!)
Without saying much more, here is a list of the top Young Adult movie or TV/book duos that you can enjoy this summer.
Harry Potter series – J.K. Rowling

The Lovely Bones – Alice Sebold

Pretty Little Liars series – Sara Sheppard 

The Hunger Games series – Suzzane Collins

Divergent series – Veronica Roth

The Fault in Our Stars – John Green

Paper Towns – John Green

Me, Earl, and the Dying Girl – Jesse Andrews

If I Stay series – Gayle Foreman

The DUFF – Kody Keplinger

The Help – Kathryn Stockett
That was just a little list to help you get started! I have read and enjoyed these books and whether you have summer reading or just want to read for fun, these are fun picks that I recommend.
Oh, and in case you haven't already, there's always my own YA novel, "The Enchantress (a Royalty Status novel)" which you can get on Amazon, iBooks, Kindle, and Createspace! There may be no attached movie to go with it just yet, but you never know what could happen in the future!…
Read On!
DISCLAIMER: I love these books, but this is not a sponsored post, nor am I affiliated with any of these authors. I am simply recommending all based on my own personal opinion.